I The World Cup
It was supposed to be a quick stop to catch a game – the biggest match in Women's World Cup to date. USA, the defending World Champs, vs France, the host of the 2019 FIFA World Cup, and it was sure to be epic
I pulled off Interstate 81 on a quest for a sports bar. While neighboring Wilkes-Barre Township has plenty of strip malls with gigantic parking lots to park a big rig, downtown Scranton is comprised of mostly historic buildings and landmarks with only street-side metered parking. I found myself exiting I-81 right into the heart of downtown Scranton, flanked by the City Hall and the old county Courthouse. Immediately I was regretting my move.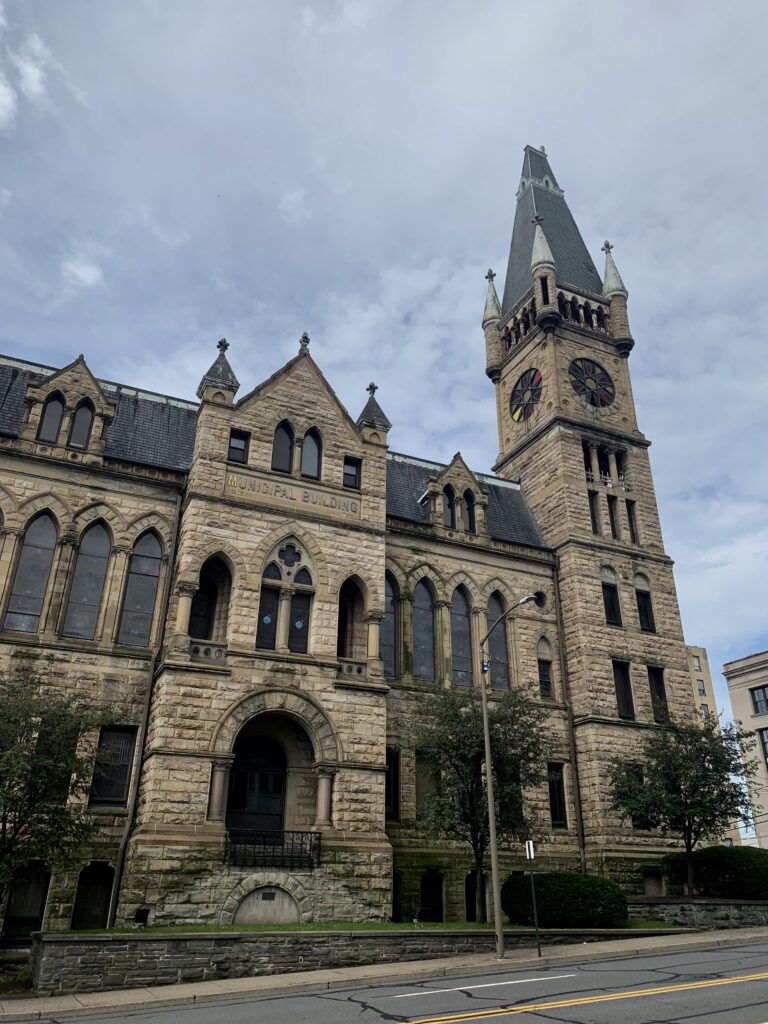 How could spectator sports out-weigh work requirements? I kicked myself for not getting my priorities straight. As I passed the Steamtown Mall, I approached the old Lackawanna County Train Station (now the Radisson Hotel), I was surprised to see a row of vacant spots with my name emblazoned on it – I couldn't resist.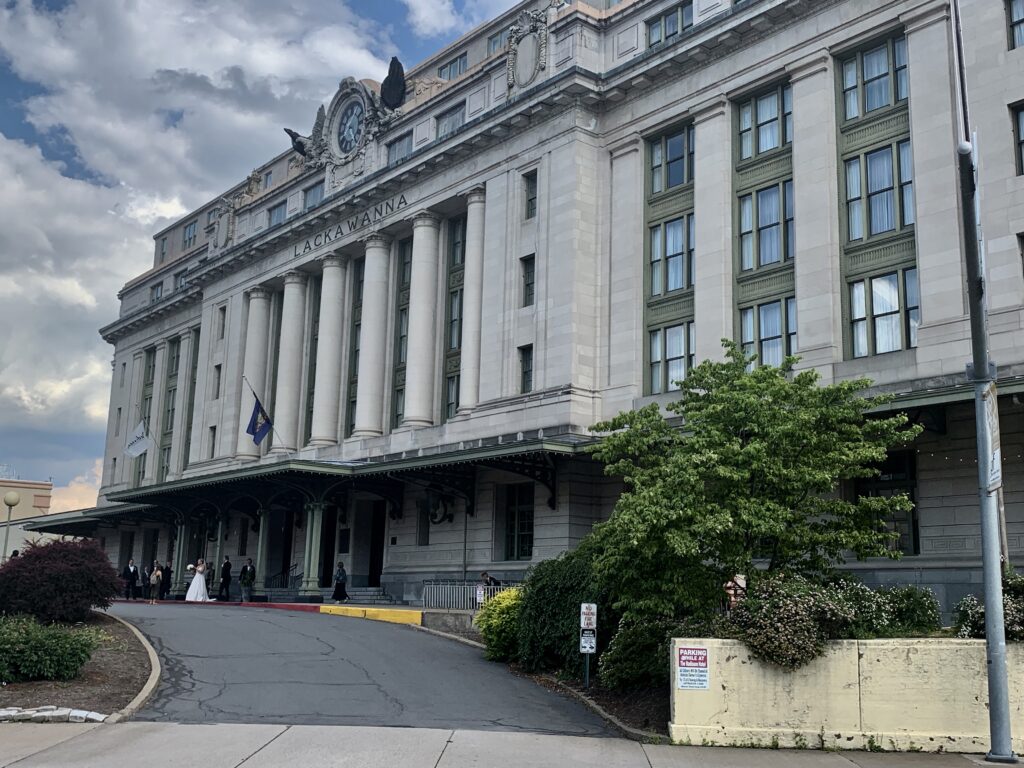 So I swiftly steered my tractor trailer in between the old, historical building and an elegant black Rolls Royce, with a bouquet of white roses and a "just married" sign — making sure I gave the newlyweds a wide berth.
I walked out to the old, rusty meters and read that the cost to park was reasonable: $1.50 an hour. However, been the size of several large vehicles, I would have to feed three parking meters at once — a reality that I soon dismissed. I'll just take the risk of a parking violation. If they enforce, there's no way I'm gonna dodge this one, so why even try, as I unabashedly walked away and towards the action of the enthralling FIFA semi-finals.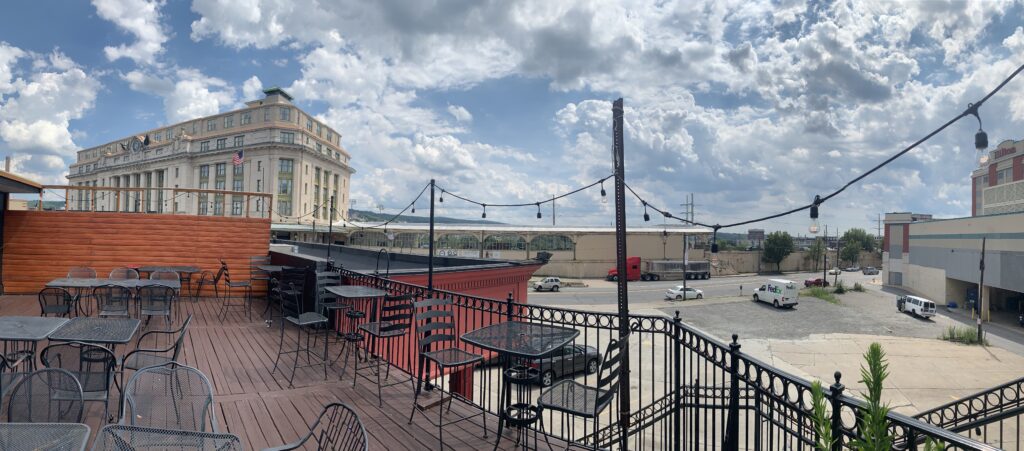 Kildare's was the ideal sports saloon since it was just across the street and within eyeshot of my lingering tractor trailer. It offered outdoor seating and a compact, sunny rooftop veranda and of course it served Guinness on tap. Even better, there was a small and festive watch party cheering for mega-star Megan Rapinoe and the rest of the women's national team.
The game lived up to its billing and the U.S. edged France 2-1 in a riveting game led by Rapinoe. I chugged my celebratory beer and wolfed down my happy hour apps before the live band kicked in renditions of CCR
Feeling elated with the victory and relieved that I dodged not just one, but three parking tickets, I decided it would be prudent to give this town a once over. After all I would be spending my 10 hour sleeper berth here and I had just downed a couple of cold Black Gold with a decent head of white foam.
I strolled over to the century-old Lackawanna Train Station, the neoclassical brick structure that is now repurposed as a Radisson. The building is dressed in Indiana limestone with a life-size bronze clock, bounded by two impressive eagle statues. I was greeted by marble walls, a mosaic tile floor and a stained-glass barrel-vaulted ceiling several stories high. With its haunted history – there are tales that a ghost who was killed in a car accident regularly comes to visit guests on the sixth floor. No wonder most visiting sports teams who yearn for a good night's sleep refuse to spend a night here. Wouldn't bother me – anything would beat a restless night in my cab.
I continued my trek downtown. By all accounts, Scranton is a small town with a big city attitude. With a population of just over 77,000, it is only the sixth largest city in the fifth largest state. But what's significant about Scranton is its rich legacy as an industrial pioneer. In its heyday, it lead the country in iron, rail and coal. Today tourism has taken over as its chief industry.
Starting with the Scranton brothers who built the largest iron plant in the country, to the development of the railroad which expanded to the north to New York and finally to the discovery of coal which brought thousands of immigrants from Eastern Europe, Scranton, for much of the 19th century was an industrial pioneer and manufacturing trailblazer. Situated in between Pittsburgh and New York City, Scranton is blessed to be located in the center of the one of the greatest deposits of anthracite coal in the world.
Today, with the decline of the industrial economy, much of what spurred Scranton's rich economy has fallen by the wayside. With city hall in financial distress, even the mayor was working on minimum wage. Thankfully, the landmark buildings have withstood the economic downtown with many been restored, sparking a renewed interest in the city's history. And 15 years ago, NBC selected this small town to be the location of the Emmy-winning mockumentary on office life in the Dunder Miffin Paper Co. If Scranton wasn't on the map then, it now is with loyal cult-like fans still flocking to Poor Richard's Pub to see where the lovable Michael Scott and his staff went for drinks.
Walking along Spruce and admiring the statue of our Founding Father (both George Washington and Christopher Columbus are memorialized here). I passed the Lackawanna County Courthouse again – a beautiful building flanked by monuments and the Civil War Memorial – so much history to cherish and take-in.
Then, I discovered a quaint, unassuming Tex-Mex offering an all-day special for Margaritas.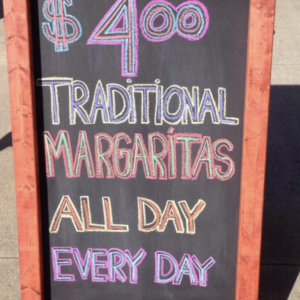 II Tequila with Friends
After the roasty taste of Guinness, I was ready for the sweet and sour concoction. Without hesitation, I walked in and grabbed the first empty bar stool, next to a couple who was engaged in light conversation. Behind the bar, was a latina with sun-kissed bronze skin and long, silky hair wrapped up in a double ponytail. She strutted towards me with purpose — all 4'10" of her.
"What are you having? Ceviches or bebidas?"
"I'm here for the All day special," I responded. "On the rocks, please."
"You like salt?"
"Si si, senorita. Can you make it skinny."
She grabbed a scoop of crushed ice into the shaker and poured a shot of Jose Cuervo like a pro. Then with all the energy she could muster from her tiny frame she vigorously shaked until the outside of the stainless became frosty. She then strained the mixture into a cobalt blue cocktail glass and garnished with lime and a half rim of salt.
I immediately took a large sip. "This is the best thing I've had all day."
She smiled back with her eyes and grabbed a bottle of patron suggestively.
"Absolutely. I've been driving hard all day, and would love to sleep softly all night. I'm Chito, by the way."
"Vanessa." She offered a firm handshake.
"Mucho gusto. More margaritas please."
The place was aptly called Tequila – and they served the strongest, smoothest concoction in the state.
The night was still young and there was more of Scranton to see.
Then there was a patron who was seated next to me enjoying his margarita with an extra shot of tequila.
He was watching Bryce Harper come up to bat, but half his attention was elsewhere.
"Wow, Harper," I said. "Used to be a big fan, until he stiffed my Nats."
"Oh yeah, he's gonna regret it. Are you from DC. I love the Nats, as well as the Braves."
"Really, well I'm originally from Georgia, so I'm a diehard Braves fan."
"Wow, Braves – I was a huge fan of Chipper and Dave Justice. I've collected thousands of cards when I was little."
"Wow," I looked approvingly. " Vanessa, buy this man a beer."
"So you're from PA – why not Phillies or NY fan?"
"I love the Mets. Well, I'll never forget , 1991, I went to Shea Stadium. I was a Huuuuge Darryl Strawberry fan. However, Mark Lemke threw me a ball in warmups and I had 2 favorite teams from that moment on."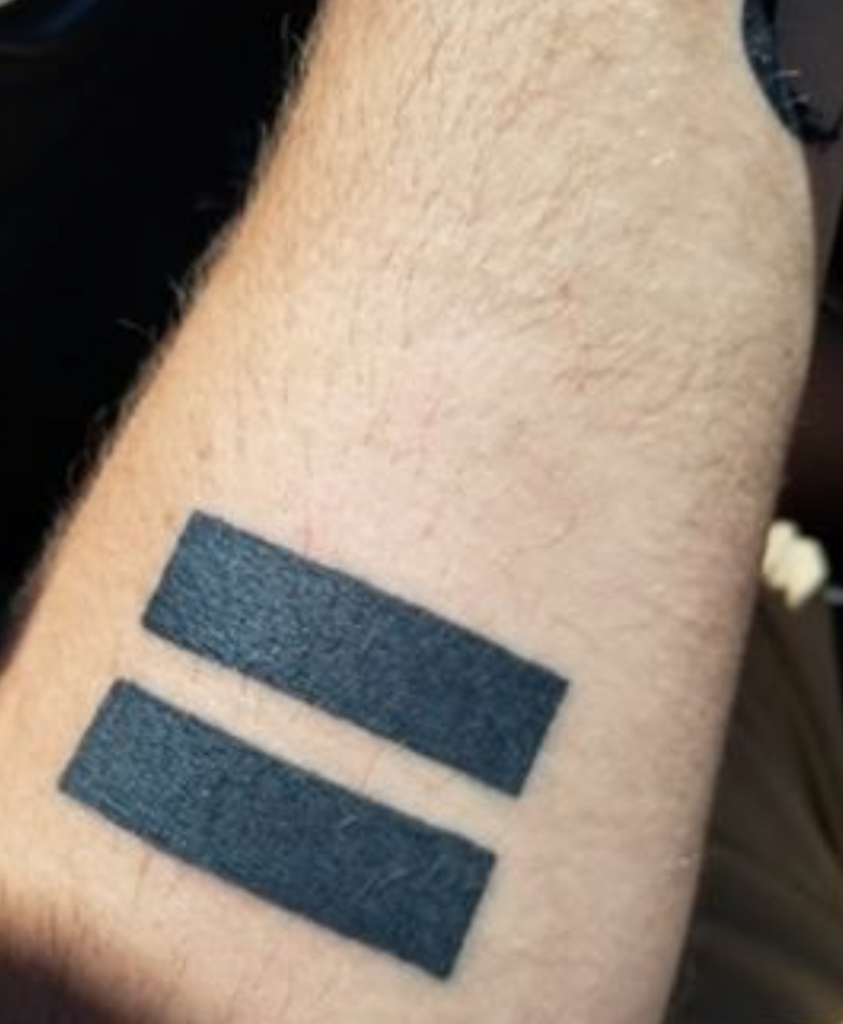 "I'm Dave, by the way," he offered a firm handshake.
"Pleasure to meet you. Chito, I'm a trucker from DC. Say, I admiring your tattoo."
"Glad you do. The Human Rights Commission logo is yellow, but I got it in black to represent everybody. Some people ask why do I have that equality tattoo and I respond if I'm not going to support it and bring awareness to it who is?"
So I had a nice night in Scranton – next I would visit Levels on Linden, a nice club with a great atmosphere
While at the bar taking pictures with my Ricoh Theta, a scantily-dressed, middle aged lady smiled at me and waived me to come closer. She had large tattoos, adorned with heavy ornaments all over her body and wore a broad smile. We hit it off right away and started a nice conversation. "Where you from?" I inquired. "Originally from New York, but I live here now. It's a small town with a huge shadow."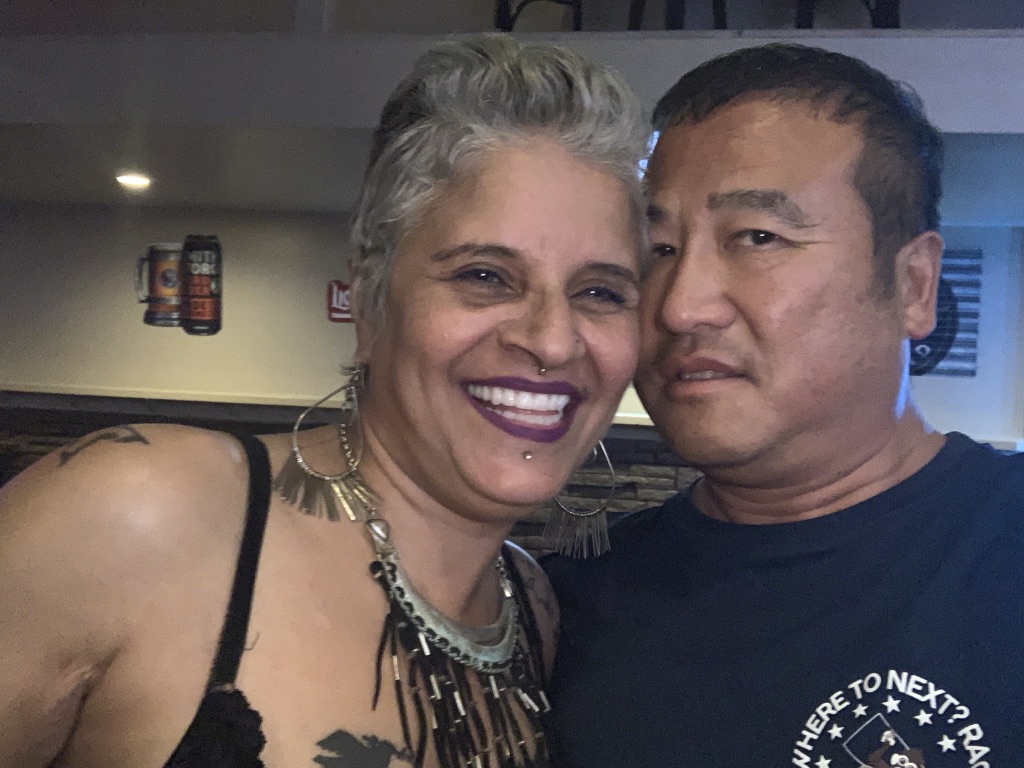 After Levels we took a walk around this beautiful city.
"Love this city – it's got so much energy," I remarked.
"Yeah, 'the Office' and returning Scrantonites have brought back the charm here."
"I bet, some of the older buildings, worn and decrepit, tell me this was once a sad place. But the faces of the locals show there's so much ambition and promise."
Overall, I had a great time in Scranton. Stopped here for a bit to watch the World Cup and made several life-long friends. Good to know I'll always have a friend in Scranton. For sure I'll be back.
---
III Pete's Coney Island Lunch
I was craving for Texas style hot dog, and I heard nothin' but raves about Coney Island Lunch – it was time to take the dip.
Peter Ventura has been the hot dog maestro since 1966, and the diner has been serving juicy wieners and home-made chili since 1923.
No one really knows why the "wiener" is dubbed Texas style dogs – they're really not from the Lone Star state, but perhaps it has something to do with hot sauce.
My limited experience with franks come from my hometown of DC with the legendary half smoke. They call it half smoke because it's half beef and half pork, or maybe because It's also smoked for a bit before it's grilled. Whatever the answer, DC's signature sausage is spicy, coarsely grounded and has a quite a strong kick. But how does the DC dog compare to Coney Island's?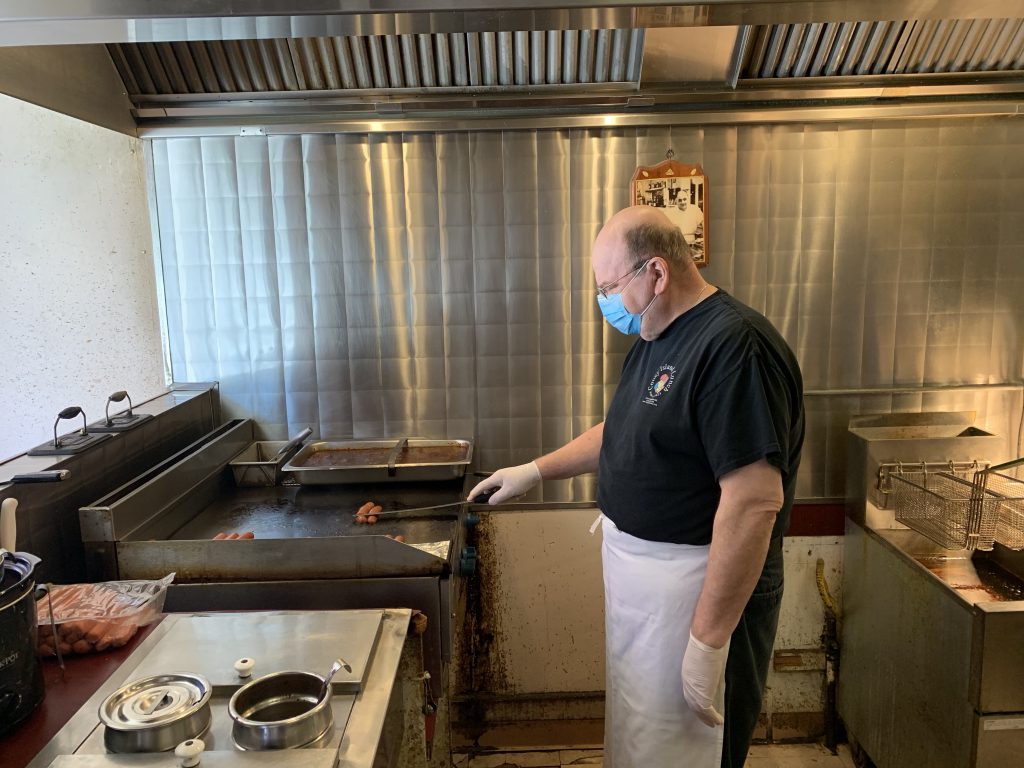 The frank was grilled to perfection. The roll was steamed – soft and warm which melted in my mouth. The chili was rich and savory with some kick. The concoction was sprinkled with diced onions and a generous squirt of Dusserdorf mustard – it is to die for.
"We actually cut them down the middle and cook them on both sides," says Ventura, "Then we put the mustard, onions, the chili on top."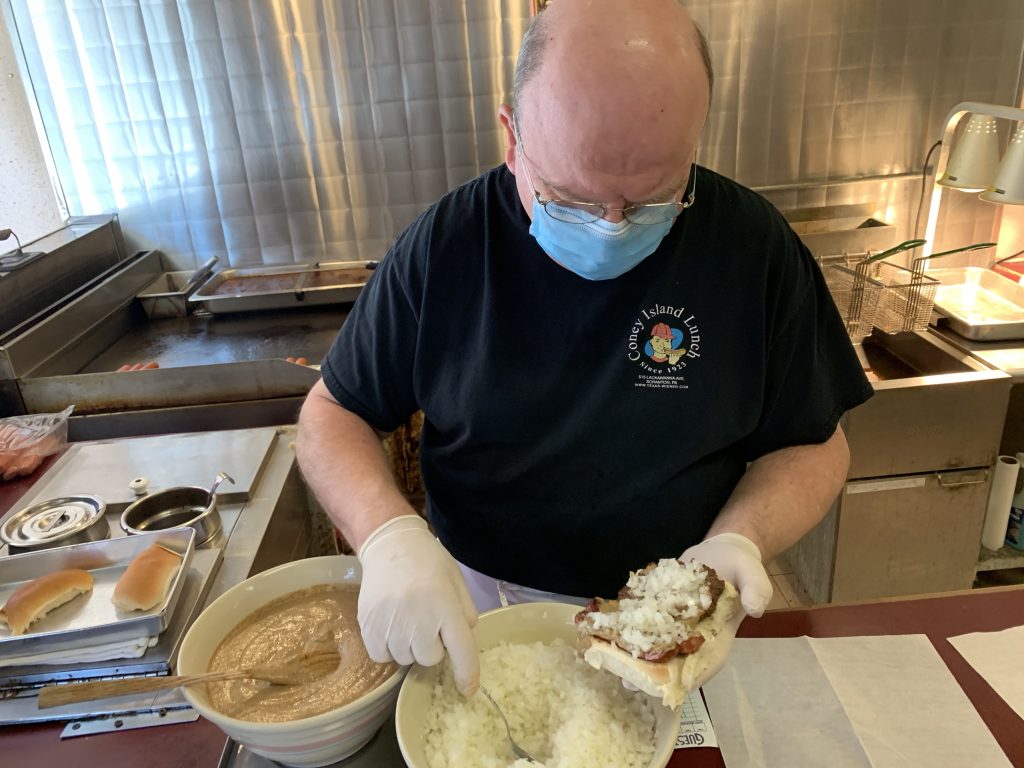 Paired the dog with a thick bowl of chicken noodle soup which warmed my soul
The spot has retained it's old school feel. There's so much history here from baseball legends to military heroes. I love admiring the plaques and reading news clippings from the turn of time. It's almost like many of these Scranton greats will walk in at any time and order a juicy frank from Pete.
So if you're in the area, a visit to Coney Island Lunch is a must. The franks are fresh and filling and you'll be greeted by Pete and faces from the past.
IV Black Lives Matter
My last visit here last summer was epic – could it be topped. Probably not especially since Covid was raging and many restaurants were still closed. Thankfully, Pennsylvania had turned yellow so many eateries in Scranton, PA who were fortunate to have outdoor seating were happy to host guests.
Since indoor dining was non-existent, I decided to grab a brown bagger in front of the historic Lackawanna courthouse. Low 80's and low humidity made for a picnic-perfect weather. There was free WiFi and I could just tap away on my laptop with squirrels climbing tall tree trunks and sparrows perched high on a leafy tree branch. I wasn't alone. Little by little, I started seeing people gathering, many carrying colorful signs with witty language.
Oh, it's Black Lives Matter – been on the road, I had missed the many protests in DC, many turning violent and explosive. How fortunate I could be here to witness this one.
I've had friends who tell me BLM is a farce. They claim that it's just an excuse to riot against the police and the rule of law in the name of peace.
But saying "Black Lives Matter" is not to say that other lives do not. It actually recognizes that all lives do matter and that Black Americans are often unfairly targeted by businesses and law enforcement. Studies have shown that African Americans are often treated with deadlier force than Whites.
Black Lives Matter turned out to be a peaceful rally in front of the Lackawanna County Courthouse . Over 1,000 people attended this rally which including 8:46 mins of a moment of silence for George Floyd where many people lay on the ground. Many local activists spoke to the supportive crowd and some prayed with local leaders
Police brutality exists worldwide. It exists in Hong Kong where China is moving to end the region's autonomy from communist rule. That's why it's refreshing to see people around the world joining the US in solidarity, chanting "Black Lives Matter". And thankfully it was a peaceful protest so far with lots of motivating speeches.
Everything was clicking along without a hitch. Suddenly, a divisive truck with Trump signage made an unwelcome drive-by causing the protestors to erupt in mad chants.
After the rally a lot of protestors went to Levels to chill out. I visited the Radisson for happy hour then visited Halal Brothers food truck to order Lamb on Rice.