I arrived in LaBelle, Florida, ready to pick up 45 pallets of watermelons headed to Jessup, MD. The dirt road to Healthy Harvest Farm was bumpy and uneven and truly tested my entire truck.
After delivering my load, I took my truck to K Neal International to get a PM and oil change. My mechanic, Cal, noticed that my fuel tank strap on the driver's side had snapped. The 100 gallon tank has two straps and they sit just a couple feet from the ground.
On checking, I noticed that both straps were badly corroded including one on the passenger side. The strap probably snapped when driving on the bumpy roads in South Central Florida. Years of winter driving and an accumulation of road salt had corroded the steel straps and the bumpiness of the Florida road had helped snap it.
The timing was perfect for the PM, since checking the fuel straps is not something I do on a regular basis. International hides the tanks behind a side skirt and the only way to check under the straps is to lie on the ground and look up and to the side.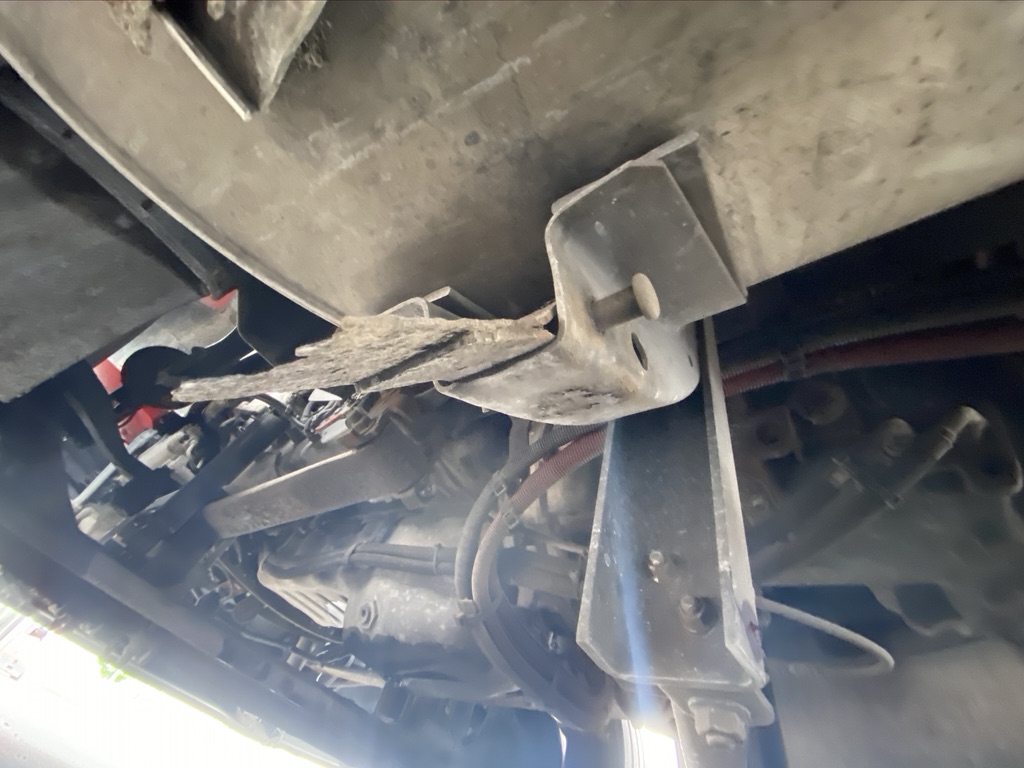 So now I need to take the truck to the shop to get new straps. And while I'm at it, might as well get new front shocks also.